Does 3D visualization replace classic product photography?
---
The imaging of products is becoming increasingly important. The only question is: how do you get high quality product images at a reasonable price? Are you accessing classical photography (classical means digital here) or do you dare to use 3D visualization ?
CGI: ubiquitous in advertising
We encounter images created on the computer through rendering (CGI) in advertising almost everywhere: in brochures, on posters, in brochures, catalogs, videos and commercials, in animations, e-mails, web shops, mobile apps, on websites and even in virtual reality applications.
The computer-generated images must satisfy an ever higher quality standard of the users. These also perceive small image defects attentively. In addition, they become more demanding: they want to look at products from different perspectives and get presented appropriately in each channel. This is a learned behavior from e-commerce: Online shoppers have developed a keen sense for product images and are looking closer before they strike.
3D visualization on the rise
A high-quality imaging helps the viewer to make a purchase decision. The fact that the proportion of CGI in product images is steadily increasing is primarily due to the permanent improvements in hardware and software. As a result, 3D rendering is better suited to developing complex and realistic environments. If you want to see what is "state of the art", have a look at the website of the English CGSociety . You will be amazed!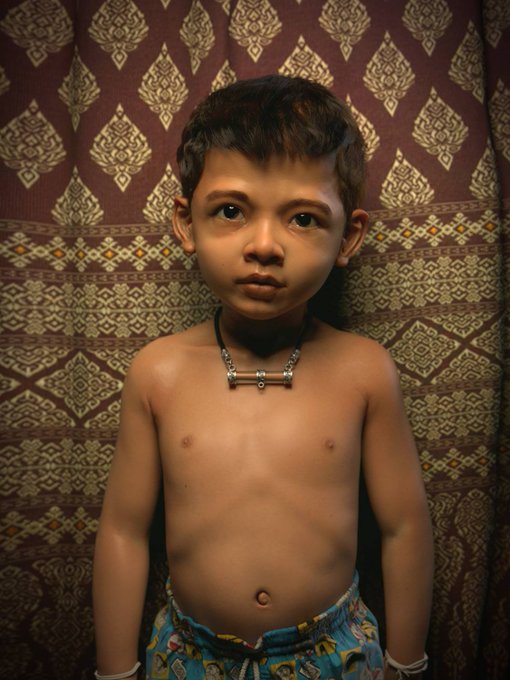 The depiction of people is becoming ever more realistic
CGI or product photography? That is the question …
How do you get to high-quality product images? The "classic" way is product photography. The alternative is called 3D visualizations (CGI). Depending on how much time and budget you regularly put into product images, you have probably already wondered whether the classic product photography or CGI is cheaper and what are the advantages and disadvantages of both methods.
Product photography - advantages over CGI
What can photos do better than 3D visualizations?
People and textiles
Photographers are still hard to replace when people or fabrics are to be portrayed in many perspectives - as in fashion photography. Displaying garments in different views and combinations can be more complicated with CGI than with photography.
Especially in fashion photos, classical photography also allows more spontaneity . For example, garments can be presented in different ways on different pictures in a short time due to the different body postures of the model - 3D renderings can not do that at the moment.
The classic product photography is so far from endangered. However, CGI portraits are slowly catching up and getting better and better - see the example below. Spontaneity and the photographer's instinct for the right moment have not yet been developed by computers